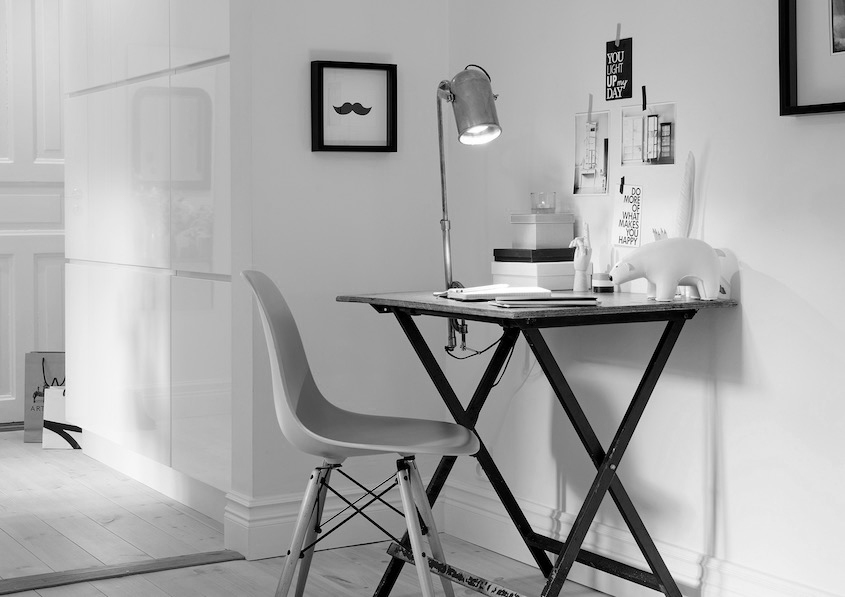 Urban Capital Group – The 5 living trends of 2018
Het Laatste Nieuws published an article on 22/02/2018 about the 5 living trends of 2018 in Belgium. It may be said, with our most recent projects and current developments, we as Urban Capital Group are perfectly in line with these trends. Our CEO, Levi Dewaegenaere gives his own vision on the 5 living trends of 2018.
1. Smaller living
The concept of "living smaller" has been a major point of attention at Urban Capital Group for several years now. Not only because of the smaller sizes of families, more singles and the aging population. But also because of budget, more and more people opt for a smaller, but very efficiently furnished house or apartment.
With our interior finishing, we respond more and more to custom work and flexible spaces that meet the different needs of residents.
An example within Urban Capital Group is The Glass House in the old city center of Antwerp. We launched the concept of the "City Flat", modern and qualitative living units of around 60m2. Fully equipped with custom-made cloakroom, closet, bedroom unit, kitchen and integrated shower room. Hyper modern and design as a common thread.
In Depot Cadix on the Antwerp Eilandje we developed highly efficient residential units. Perfect for young starters and families with children. Here too, a lot of customization was added to create the feeling of space. Moreover, the small shower rooms formed the ideal link between the different children's rooms.
To top it all, Urban Capital Group is currently developing a site in the Brussels Tour & Taxi environment and is also focused on small residential units. The beautiful outdoor area and common areas give the concept a unique and modern character. Co-living & co-working at the top!
2. Back in the city
More and more people are moving back to the city. The provision of attractive projects, with sufficient facilities in the immediate vicinity, is decisive in this aspect.
With Depot Cadix we target young starters and families who believe in the city and want to live and work there. We have therefore focused strongly on mobility, by providing for, among other things, electric charging possibilities, a large number of easily accessible above ground bicycle places, and even specific storage places for cargo bikes.
As icing on the cake Urban Capital Group provided each apartment and house with a limited edition Depot Cadix folding bike or a personalized cargo bike.
In addition, the project was developed in a beautiful communal garden. As a result, we brought the added value of living in the green outer edge to the city.
By providing this project with commercial spaces on the ground floor, the proximity of shops and daily facilities was also considered.
3. The best of both worlds
The mix of space in a safe and livable environment and the proximity of shops, squares and play facilities is often decisive for buyers in the city.
With Depot Cadix, Berckendael and UniT, Urban Capital Group responded perfectly to this living trend. A number of upcoming projects in both Brussels and Limburg are also being developed according to the same concept.
4. Living by the waterside
Living by the waterside has inspired many buyers for years. Whether as a daily home or as a seaside retreat. The success of our Depot Cadix project is partly due to its location (on the Antwerp Eilandje), the view of the Antwerp docks, and the vibrant energy of the area (with the MAS, the marina and the Scheldt quays nearby).
Urban Capital Group has not been idle for the past few months and is currently developing a beautiful residential project along the Willemsvaart in Maasmechelen. Living by the waterside is being elevated to a new living experience on the old industrial shipyard site.
5. Neighborhood feeling is important
As soon as a project is large enough, you have the opportunity as a developer to – as it were – create a neighborhood in a city or area. The communal green zones and public spaces enhance this neighborhood feeling. Clear success factors in projects such as Depot Cadix in Antwerp and UniT & Berckendael in Brasschaat.
Urban Capital Group is fully focusing on this trend for its future projects and will soon be launching two beautiful new projects in the market with its new developments in Maasmechelen and Brussels, which are in line with the wishes of the Belgian buyer.
Levi Dewaegenaere grew from a professional tennis player to a successful entrepreneur. He is currently the founder and CEO of both Urban Capital Group and Waegener.
Follow Levi Dewaegenaere on LinkedIn
Follow Levi Dewaegenaere on Instagram
Follow Levi Dewaegenaere on Facebook
Follow Levi Dewaegenaere on Twitter
Read the full article here on Medium, and do not forget to follow us there for the latest updates.