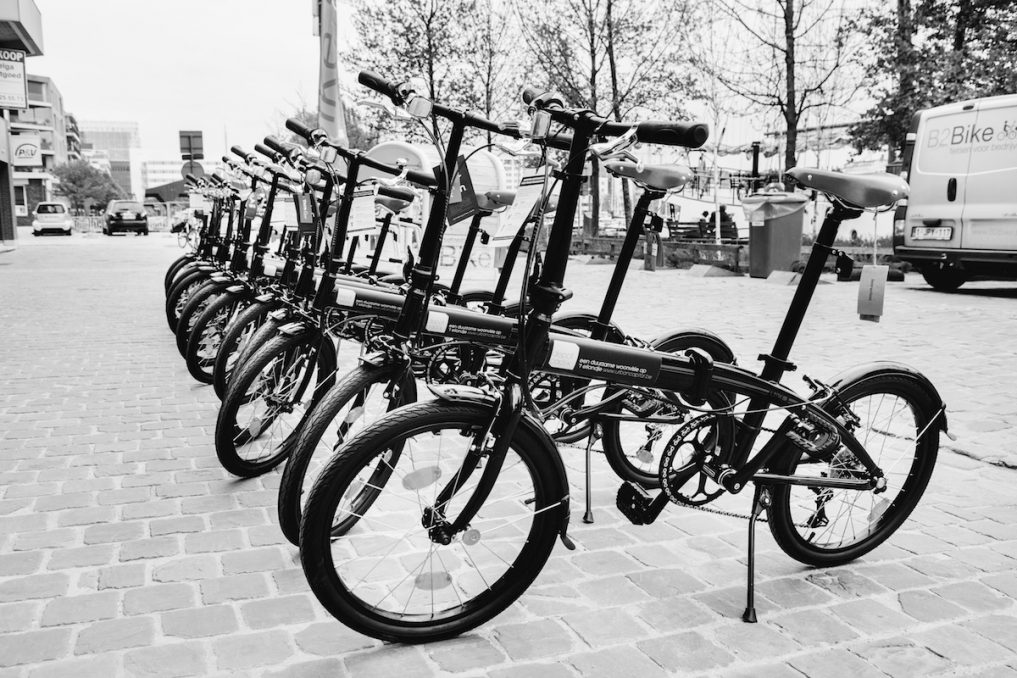 Residents of new complex receive a folding or cargo bike
Levi Dewaegenaere (CEO): "The residents of the apartments and houses of the new 'Depot Cadix' at 't Eilandje receive a free cargo bike or folding bicycle from Urban Capital Group."
Depot Cadix, located in the Madrasstraat at 't Eilandje, is a sustainable energy efficient building project. With the gift, the project developer Urban Capital Group wants, in addition to sustainable living, also to bet on sustainable mobility. The new owners of the apartments get a folding bicycle. The new residents of the houses get in turn a cargo bike.
"The construction sector has a large ecological footprint", says Inge Caes, commercial director of Urban Capital Group. "We want to change that. We want to encourage people not only to make ecological choices in the way they live, but also try to stimulate them to think about how the transport themselves."
The Cadix-neighborhood, where the construction project is located, must be a sustainable and energy efficient city neighborhood. The first in Flanders.
Environmentally friendly
Thomas Vercammen (39) lives in one of the new houses and got a cargo bike. That he will use to go to the shop. "I have two teenagers who drink a lot on weeks' time. Going by bike to the store was over time no longer attainable, obliging me to take the car. Now I can go with the tricycle, a lot more pleasant and environmentally friendly."
Frank Wilms (50) is since February a new owner of one of the apartments. "I'm going to take my folding bike into my car. That way I can park for free somewhere close to my destination and use the bike for the last piece of the route. The folding bike is also useful for our daughter. During the day she can leave with the bike and in the evening, we can go pick her and the folding bike up by car."
Levi Dewaegenaere grew from a professional tennis player to a successful entrepreneur. He is currently the founder and CEO of both Urban Capital Group and Waegener.
Follow Levi Dewaegenaere on LinkedIn
Follow Levi Dewaegenaere on Instagram
Follow Levi Dewaegenaere on Facebook
Follow Levi Dewaegenaere on Twitter
Read the full article here on Het Nieuwsblad.