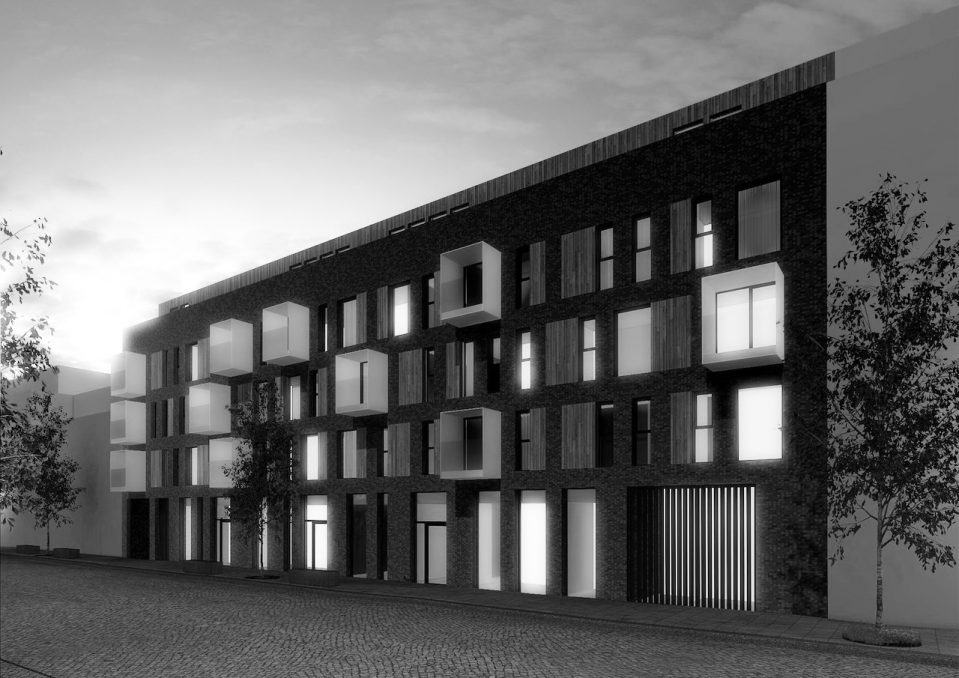 Urban Capital Group – Passive living is the future
CEO Levi Dewaegenaere gives his vision on passive living.
The new development project Depot Cadix of project developer Urban Capital Group led by Levi Dewaegenaere shows that design and sustainability can go hand in hand. The building is compact but has something frivolous, while it was built according to strict passive standards.
Depot Cadix, example of synergy between strict energy requirements and creative design.
Building sustainable also means that you sometimes run into limitations, according to Levi Dewaegenaere. The percentage of glass in the façade cannot be too large, the volumes must be compact. The existing passive window frames on the market are still limited today. But you can handle it creatively. According to Levi, building sustainable does not mean sober and dry. Sustainable architecture can also have a contemporary touch. Various types of sunblinds were used for the façade to create a 2D feeling. The white bay windows and wooden elements create frivolity.
Averaging E level of E35, beyond the legally required standard.
When you develop a project in accordance with the applicable standards at the time of the building application, you might have an outdated building by completion. The standards are becoming stricter, also in the long term. In Belgium, we have stood still for a long time, we are in need of catching up. Today, zero energy houses are being built. But we will evolve towards self-supplying systems, where everything is reused and recycled. In Asia, people are already incredibly experimenting with that.
Numerous advantages with Passive living
Passive construction means simplification. There is less heating required, fewer pipes and smoke drains, a smaller boiler. There are numerous benefits. You have a pleasant living environment in terms of light, air and heat. And the outside sounds are also muted. In addition, fossil fuels will only become scarcer and therefore more expensive in the future. Therefore, a passive house is a perfect answer to the ever higher monthly fixed costs associated with a house. According to Levi, sustainable building is an evolution that can not be stopped anymore.
Levi Dewaegenaere grew from a professional tennis player to a successful entrepreneur. He is currently the founder and CEO of both Urban Capital Group and Waegener.
Follow Levi Dewaegenaere on LinkedIn
Follow Levi Dewaegenaere on Instagram
Follow Levi Dewaegenaere on Facebook
Follow Levi Dewaegenaere on Twitter
Read the full article here on Medium, and do not forget to follow us there for the latest updates.