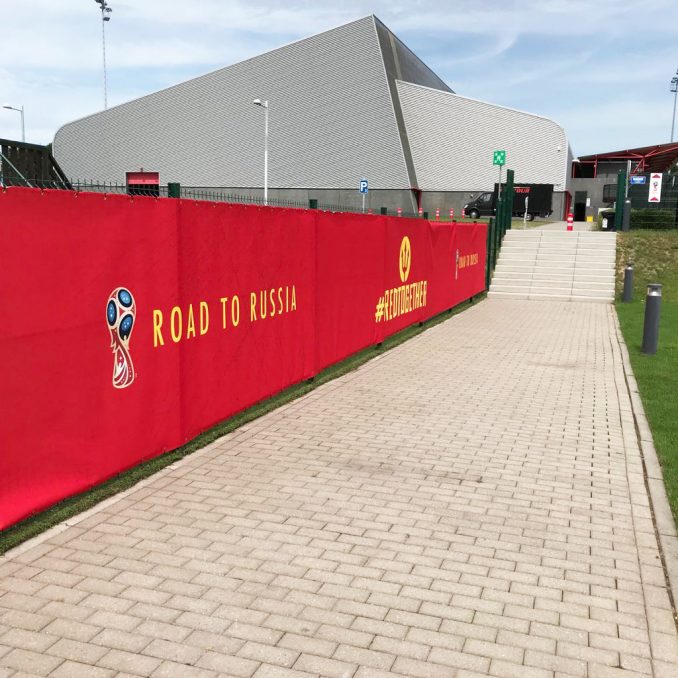 Waegener cTreatment® recovers the Red Devils
Het Laatste Nieuws published an article on 28/05/2018 about the use of Waegener's cTreatment® in the changing rooms of the Red Devils. Waegener's CEO, Levi Dewaegenaere gives his word about this.
For several years cTreatment® has been a permanent part of the care of our Belgian national football team. The proven accurate, personalized, local body cooling that our computer-controlled system offers, contributes to the recovery process of the players. The treatments are specific to both patient and injury and work exclusively on the basis of protocol-based standards. With our total concept we offer the medical staff of the Red Devils and other professional sports teams a well-founded, standardized approach to improve the recovery process of their players and get hurt players back on the field in no time. Ideal to get them ready for the next game, according to Levi Dewaegenaere, CEO of Waegener.
Spacious dressing room with cryotherapy
"Did an international on training receive a painful tap? Then the doctor can help him immediately in the changing rooms. There are three cryotherapy devices available to treat damaged tissue through extreme cold.
There are also massage tables and an ice baths, with water at a temperature of barely 8 degrees Celsius, to promote recovery. Logically there are also eight showers – many choose to refresh in their hotel room, individual lockers and shoe racks, with name tags.
Through the changing room, under the tribune with 370 seats, the players are quickly on field 1 or in the indoor hall with artificial grass " 
Click here for more information about Waegener's cTreatment®
Levi Dewaegenaere grew from a professional tennis player to a successful entrepreneur. He is currently the founder and CEO of both Urban Capital Group and Waegener.
Follow Levi Dewaegenaere on LinkedIn
Follow Levi Dewaegenaere on Instagram
Follow Levi Dewaegenaere on Facebook
Follow Levi Dewaegenaere on Twitter
Click here to read the full article on Het Laatste Nieuws.